March 1st 2018 is World Book Day and even though it's a snow day and all UK schools are closed I still dressed up as my favourite #BEETLEGIRL Novak Cutter.
I am such a HUGE fan of The Beetle Boy books.
It all started when I went to see M.G. Leonard at the Edinburgh Book Festival last year. First there was 'Beetle Boy' and then 'Beetle Queen' and finally 'Battle Of The Beetles' where our heroes fight to save humanity.
If you haven't read them already – what are you waiting for?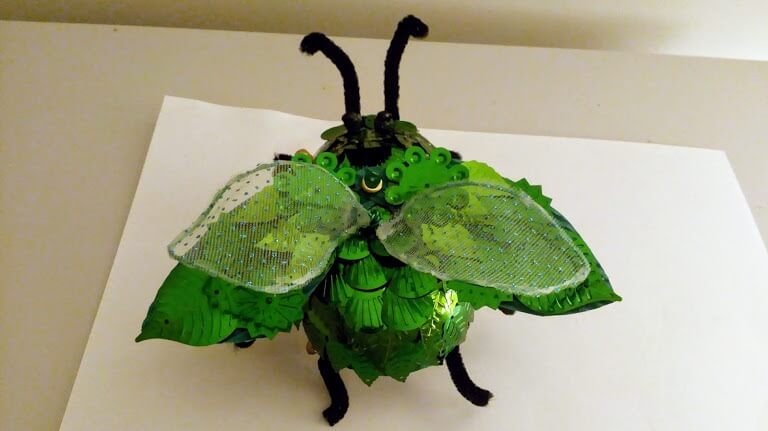 I made my own Jewel Beetle, like 'Hepburn' – Novak Cutter's beetle friend. My mum posted the photos on Twitter and then the totally amazing M.G. Leonard tweeted back…
I didn't want the book to end – I would love to find out what Darkus, Virginia, Bertolt, Novak and of course The Beetles do next…