Underneath the surface of Cockenzie Harbour are the remains of Scotland's first railway and The Big Dig 2017 team and members of the community joined in the digging at this archaeological event.
I would have had a go but the rain (as you know in Scotland we're famous for it) had made it too muddy!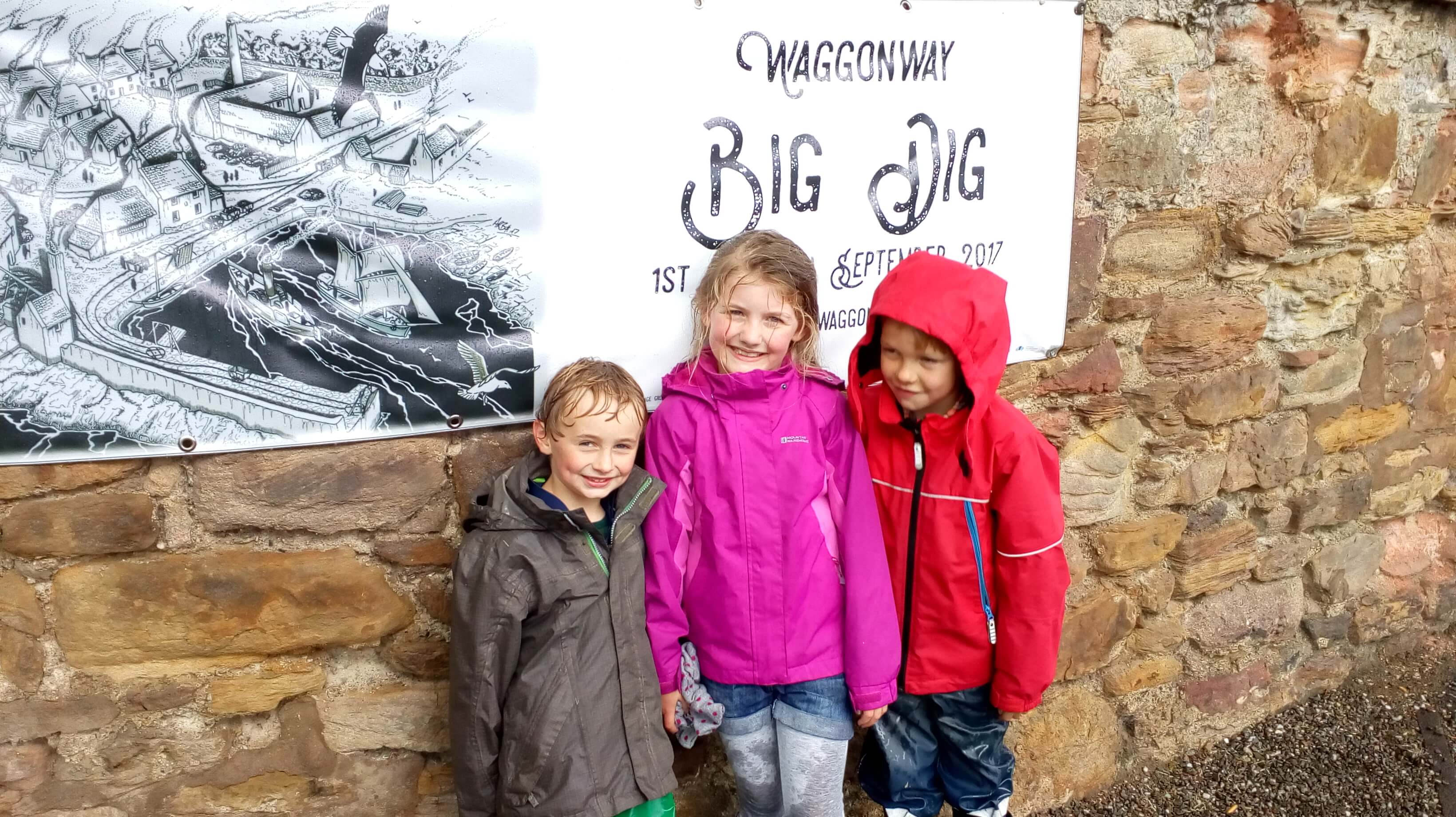 I still got the chance to see a demonstration of salt being made in a modern version of a traditional salt pan. It had a surprisingly strong smell, as eggs were used to remove the impurities. It would have been incredibly hard work done by children my age.
You can see in these next photos the actual waggonway with one of the railway sleepers still in place. I'm standing beside the foundations of a pan house – there were so many shells; scallops that would have been used for bait, eaten or preserved in barrels filled with salt.
There were also shells set into walls – this was to ward off evil spirits!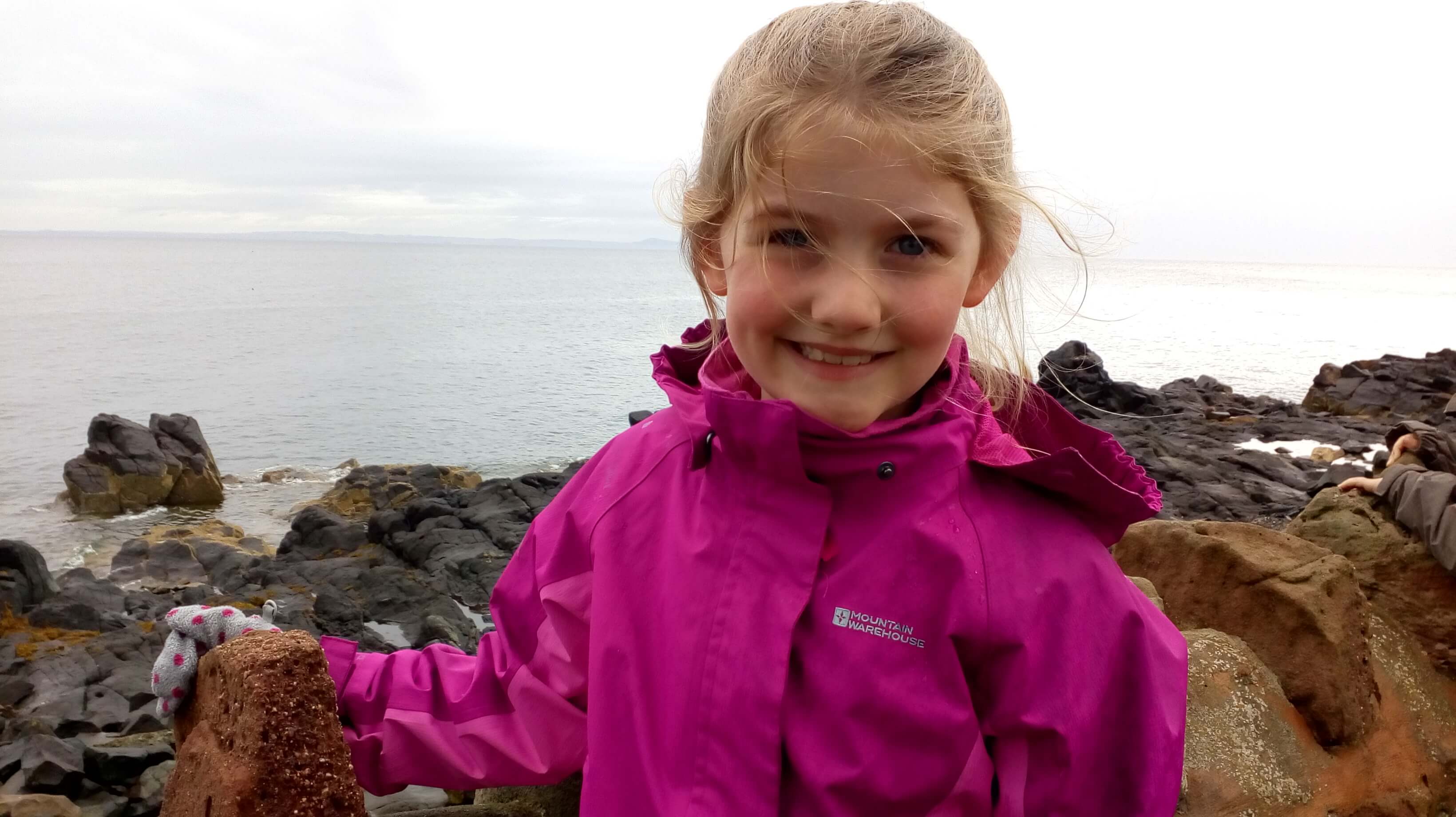 After visiting the dig site we headed back up to Cockenzie House, Big Dig HQ, where we got the chance to handle and clean some of the finds.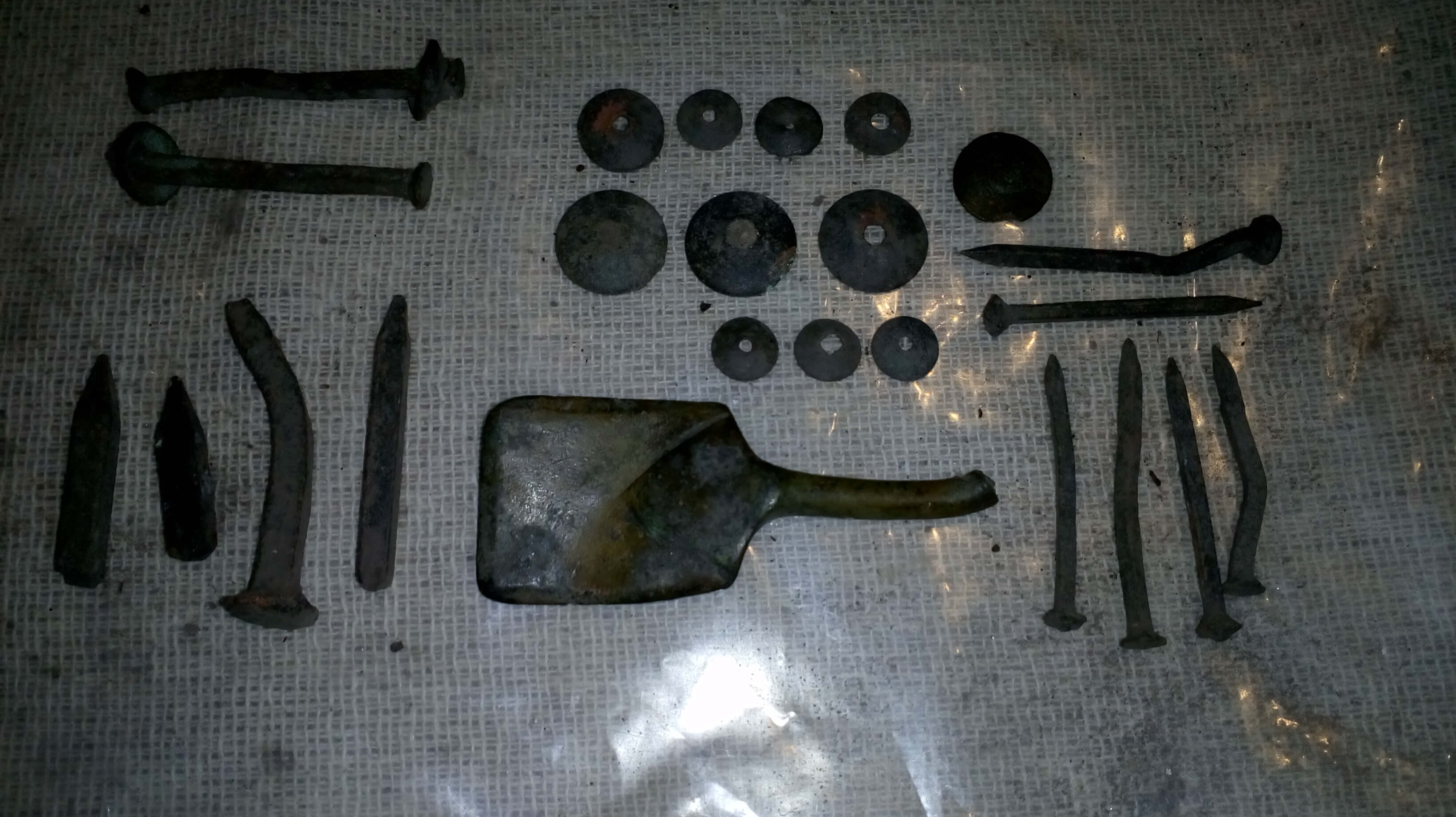 Even though it was raining I had a great time – it inspired me to try my own archaeological dig in my garden and I found an old Belhaven Brewery Bottle!