There's a NEW FAB FOUR – I'm talking about Beetles but not those Beatles, the insect kind not the musical kind (though I'm sure coleopterists would know a musical beetle or two!)
These four are the awesome BEETLE books written by the awesome M.G. Leonard!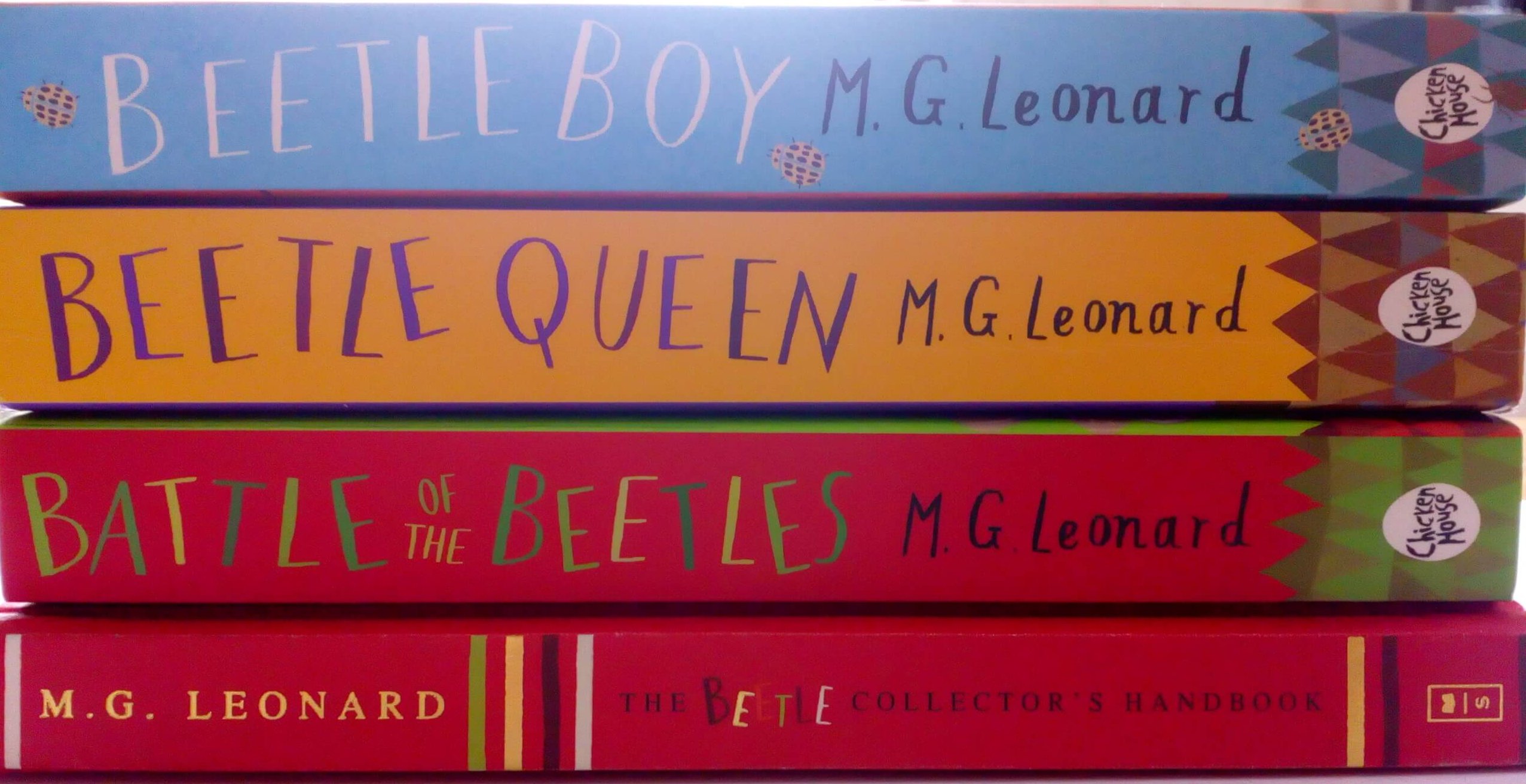 I'm back at The Edinburgh International Book Festival – it was a year ago that I first discovered the story of Darkus and the Beetles right here in Charlotte Square.
Since 'Beetles at the Book Festival' I've read all the Beetle Boy books, written to M.G. Leonard – and had the most amazing reply, dressed as Novak for World Book Day and somehow inspired a spontaneous give away on Twitter for my trilogy selfie!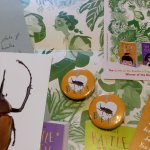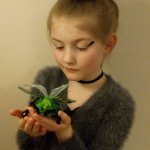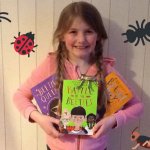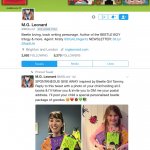 (Wait a minute – Who's Tammy?!?)
Beetle Mania
M.G. Leonard has a new book, it wasn't yet available in the book shops, the only place to get a copy was at the book festival – and so that's just what I did!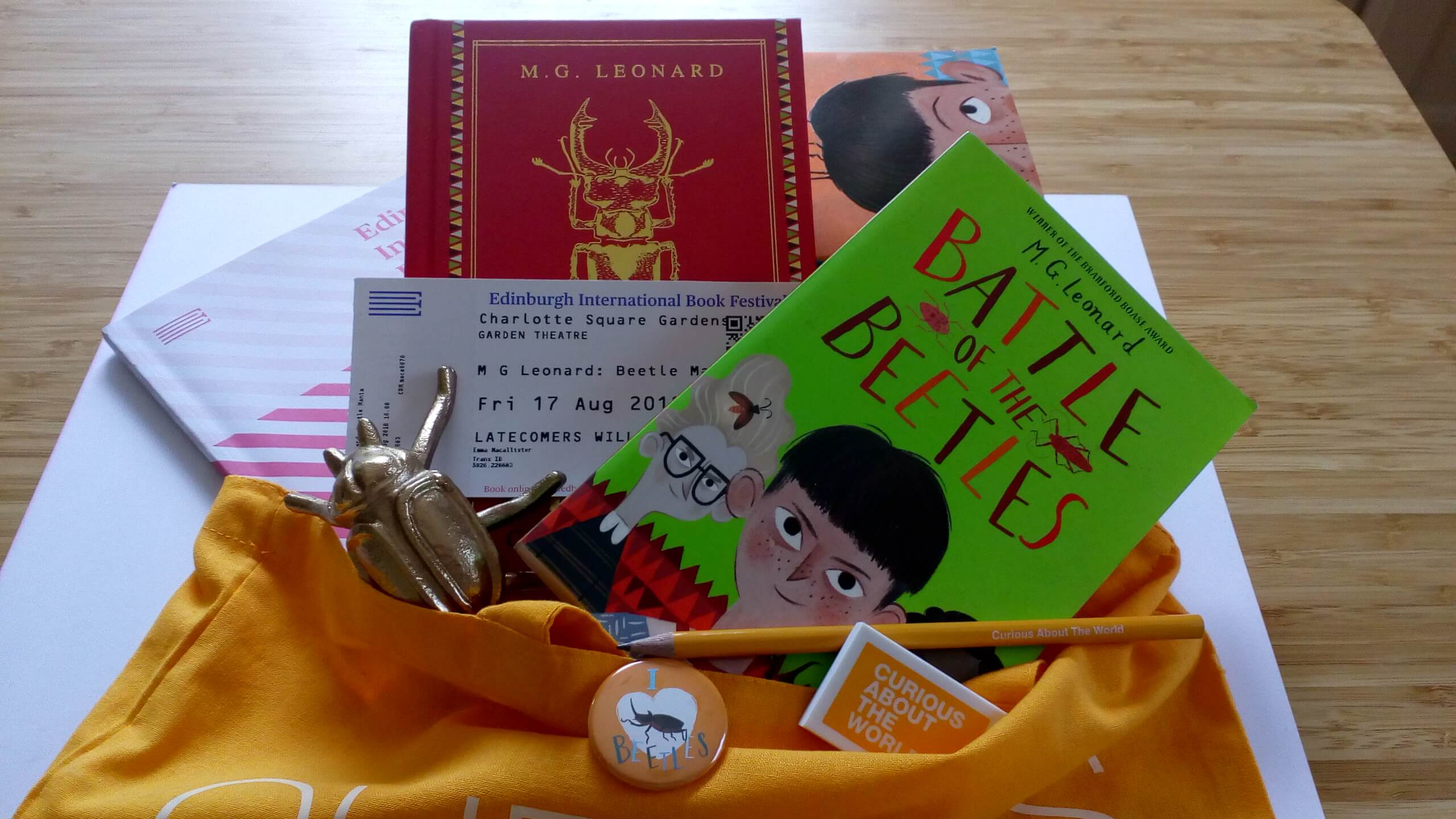 The Beetle Collector's Handbook is the perfect guide to all those bugs and beetles that we (the Beetle Boy fans) have discovered between the pages of Beetle Boy, Beetle Queen and Battle of The Beetles.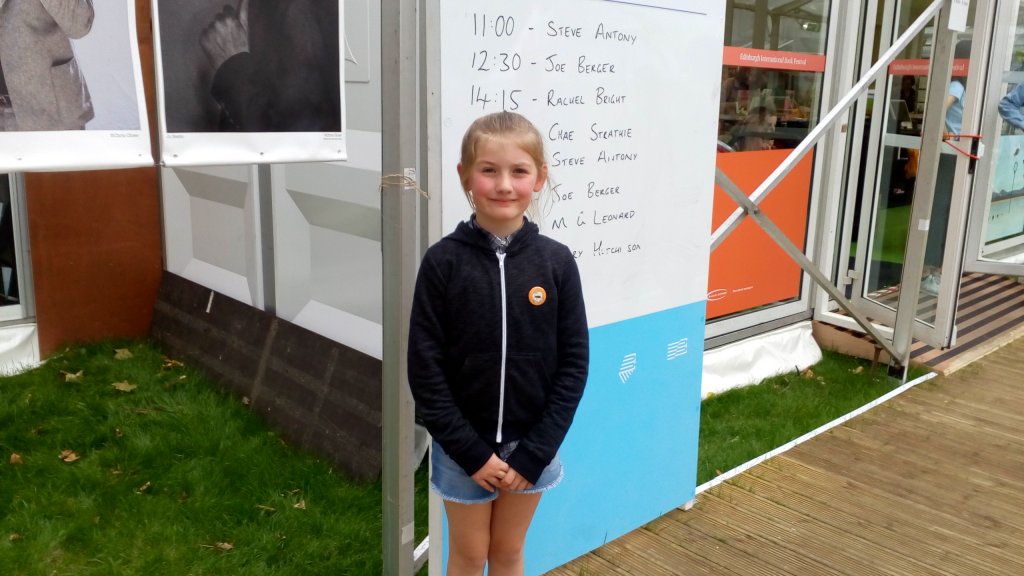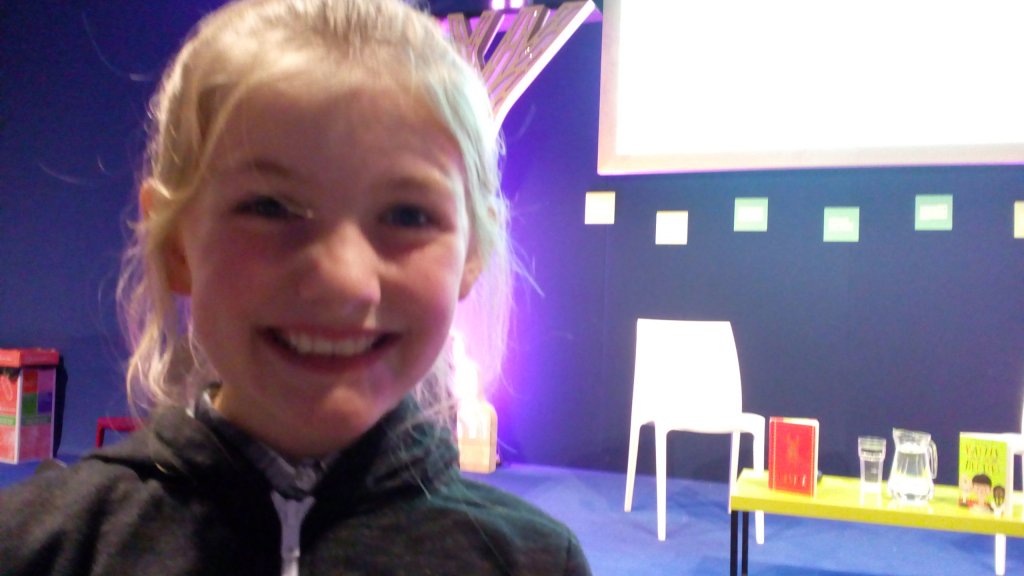 I was so excited to be there and hear more about beetles and of course there was the final book… BATTLE OF THE BEETLES.
There is a battle and baddies and beetles and Baxter and best friends. If you haven't read it yet I don't want to give the ending away, lets just say it's thrilling and maybe a little bit gruesome in parts – and not just Humphrey & Pickering's wardrobe choice!
But beetles were actually at the book festival – real beetles!
(no flying ones this year)
Calum 'The Animal Man' from Cool Creatures was there too.
I'd met him at my friend Bella's birthday party a few months before – he had an armadillo.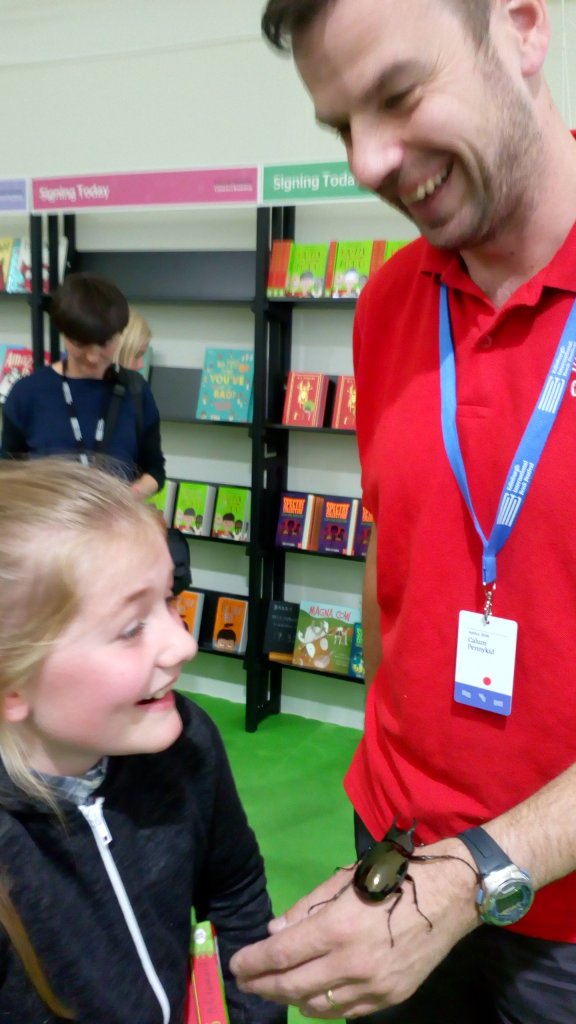 Meeting Maya
It was amazing seeing M.G. Leonard again. There was a BIG queue in the signing tent and when I got to the front Calum, the animal/beetle man, introduced me.
And I got my last two books signed yay!!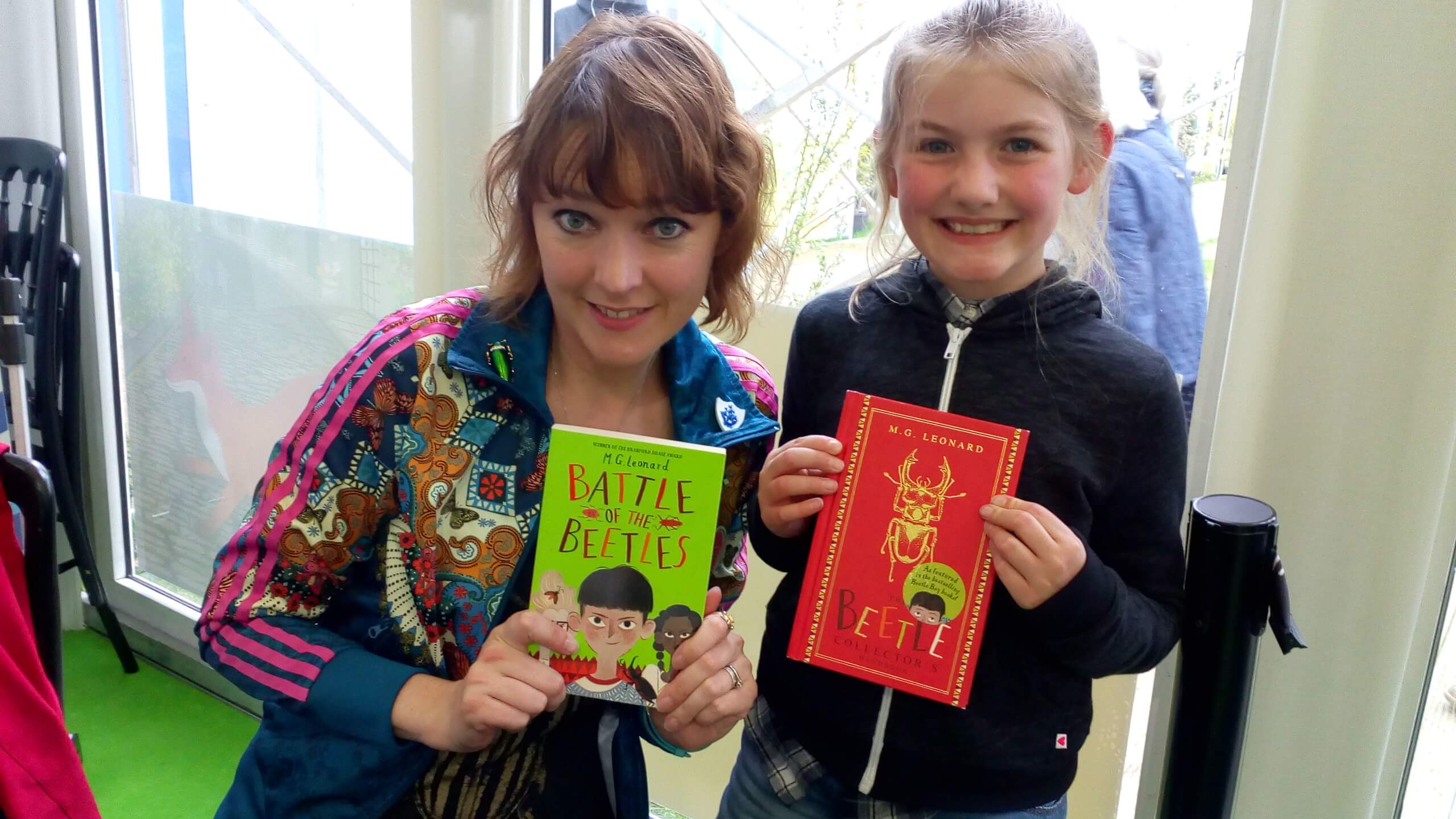 Here they are – my completely fabulous signed collection of Beetle Books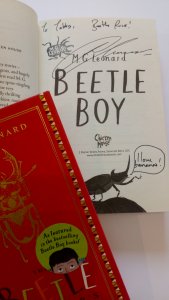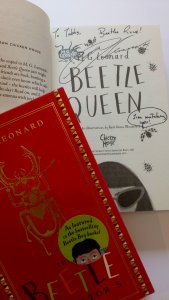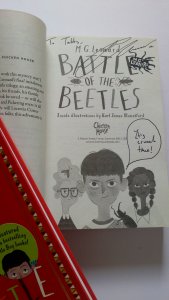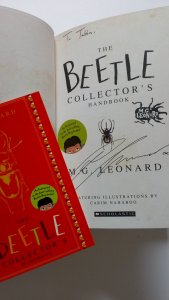 Lots of people are scared of beetles & bugs, even M.G. Leonard used to be afraid of them, but don't let that put you off reading the books – you might just change your mind! #beetlegirl