In Britain's capital cities girls and women marched through the streets to celebrate the 100th anniversary of Votes For Women.

I was there in Edinburgh.
It's Sunday 10th of June, in London, Edinburgh, Belfast and Cardiff there are thousands of girls and women getting together to be part of PROCESSIONS, a "celebratory mass participation artwork".
My Mum and I arrived at The Meadows (thanks for the lift Dad!) where the walk was starting. Loads of people were already there, the sun was shining, a samba band was playing and the women's choir was singing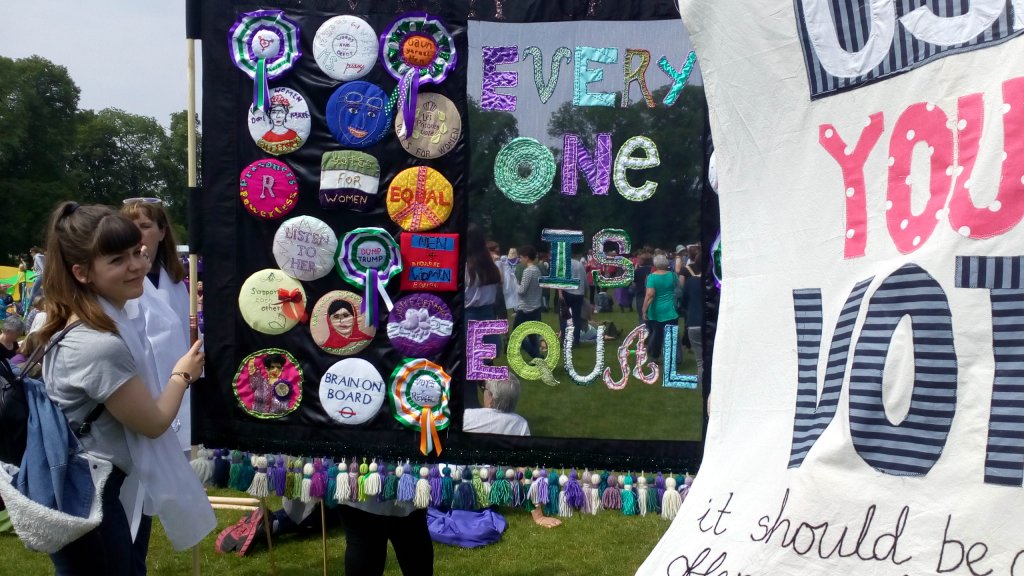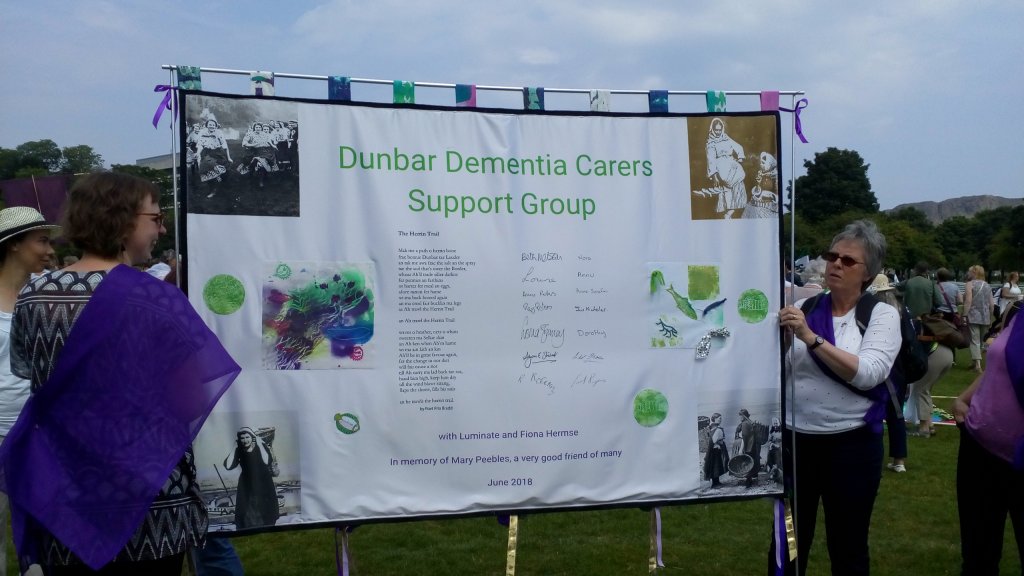 Everywhere you looked you could see these amazing banners. The women who campaigned for the right to vote 100 years ago would have made themselves seen with homemade banners, flags, rosettes and pins.
I had purple, white and green ribbons in my hair!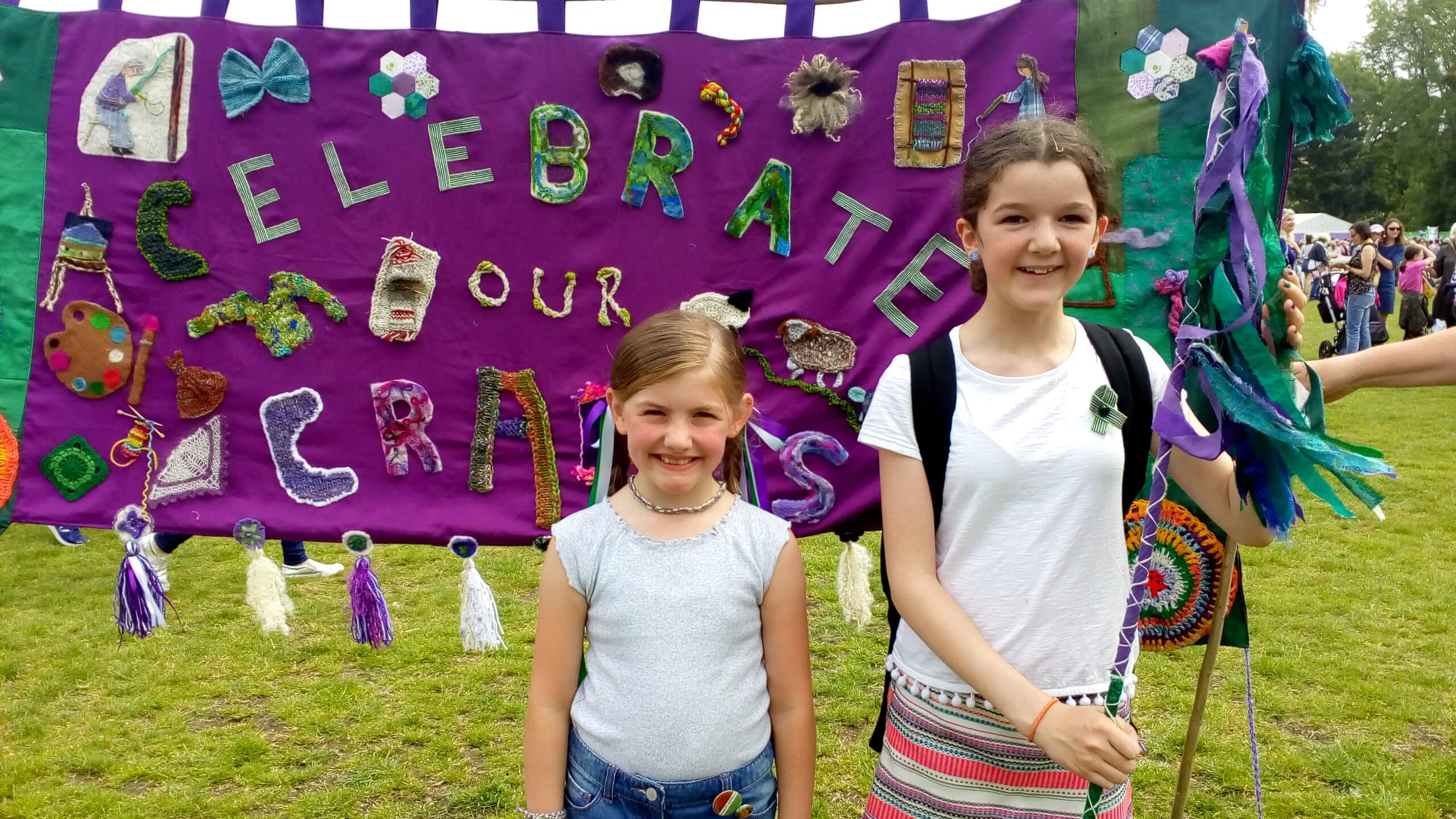 It was a lovely surprise to meet my friend Morven from school, she was there with her Mum and The Haddington Spinners and Weavers. They had made this incredibly awesome banner – celebrate our crafts.
Later when I watched The Processions on television I saw Morven and the banner!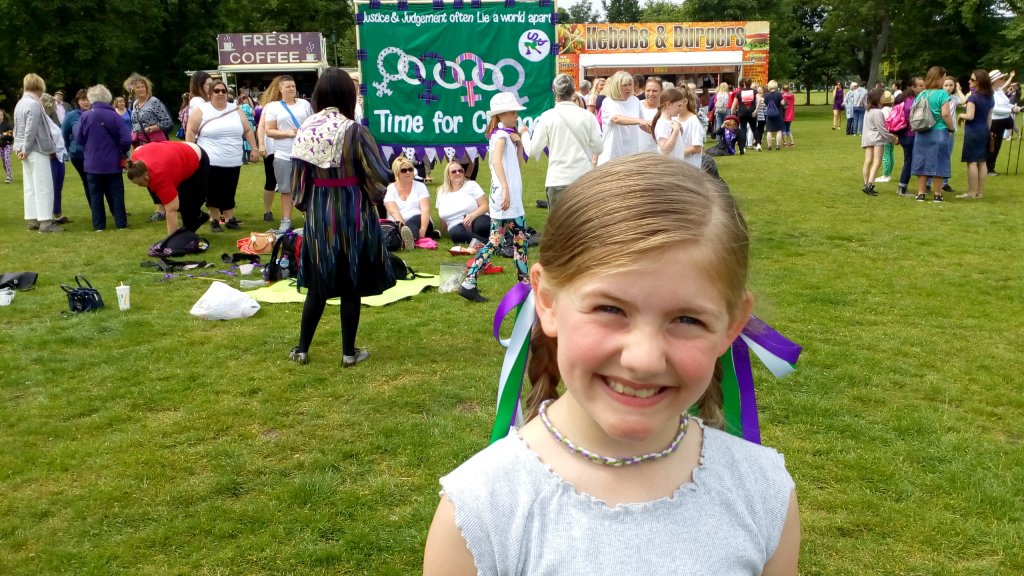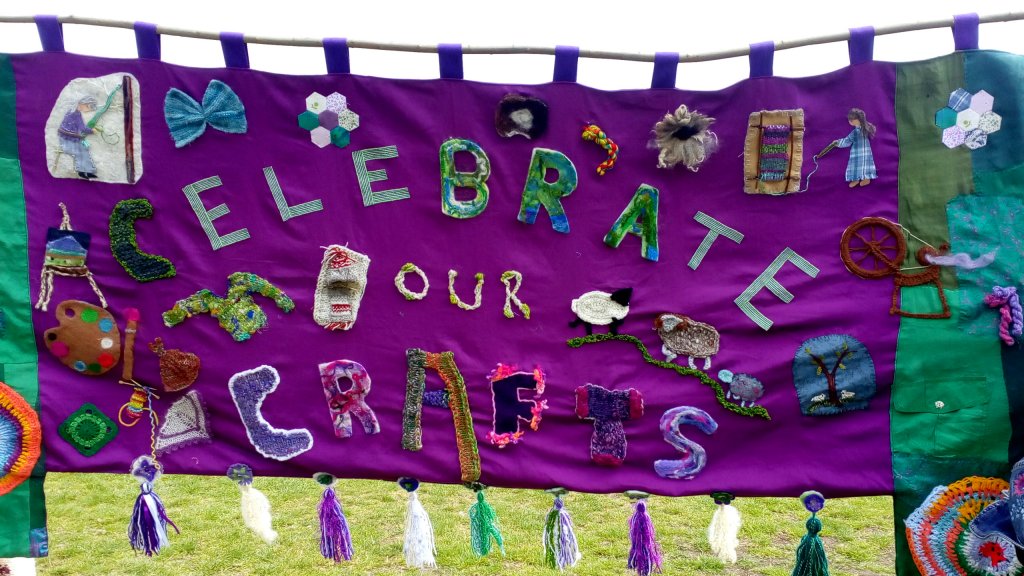 We were each given a scarf to wear in the Suffragette colours; purple, white and green. This would look like "a flowing river of colour through our city streets".
[Mum Fact:
Purple for loyalty and dignity
,
white for purity
&
green for hope
]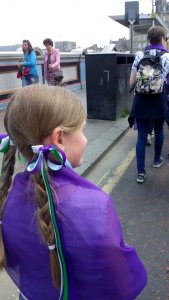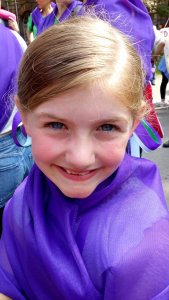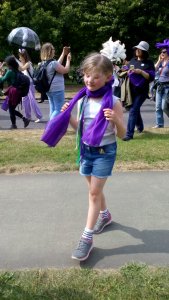 Then we were off…
From Middle Meadow Walk we marched to George IV Bridge then down The Mound. Then we turned onto Princes Street, it was an exhilarating feeling to know that we were walking in the footsteps of the Scottish Suffragettes who had marched along this very same street 100 years before us.
Ahead we could hear the pipes being played by the Lord Provost of Edinburgh's official piper Louise Marshall – a tribute to female piper Bessie Watson who led the original Edinburgh march.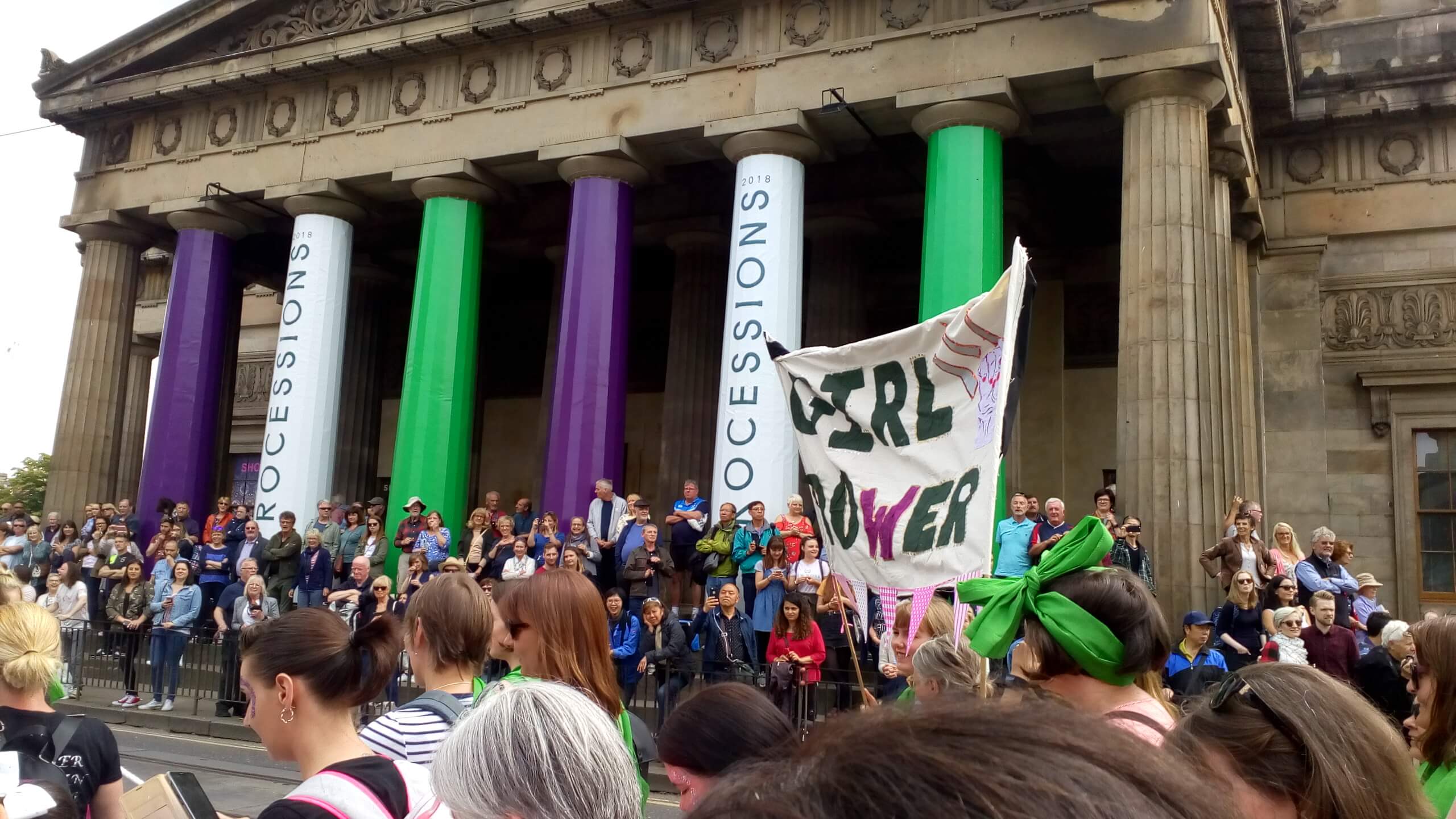 We turned onto North Bridge, before heading down the Royal Mile into the Canongate, where we were joined by the samba band!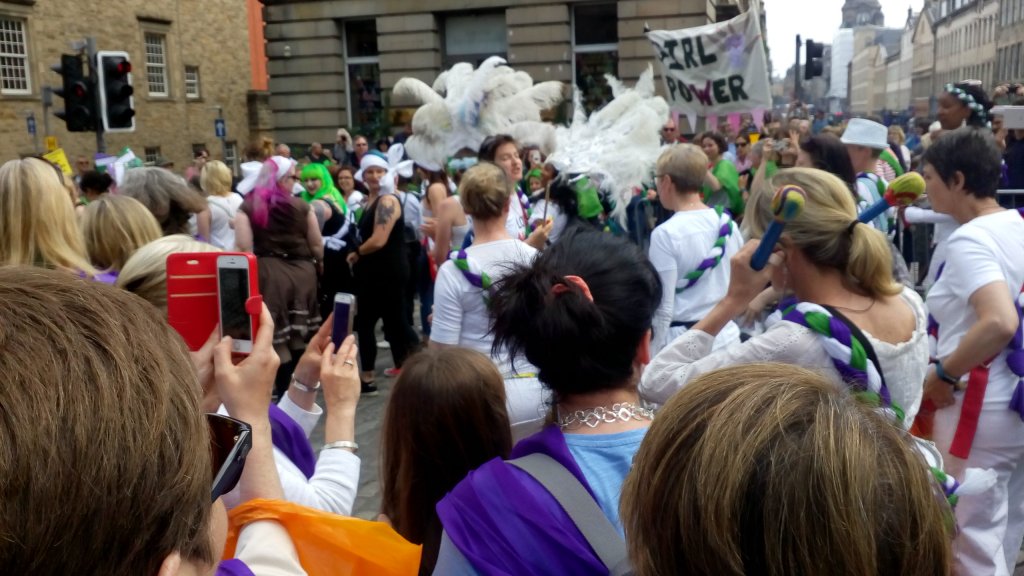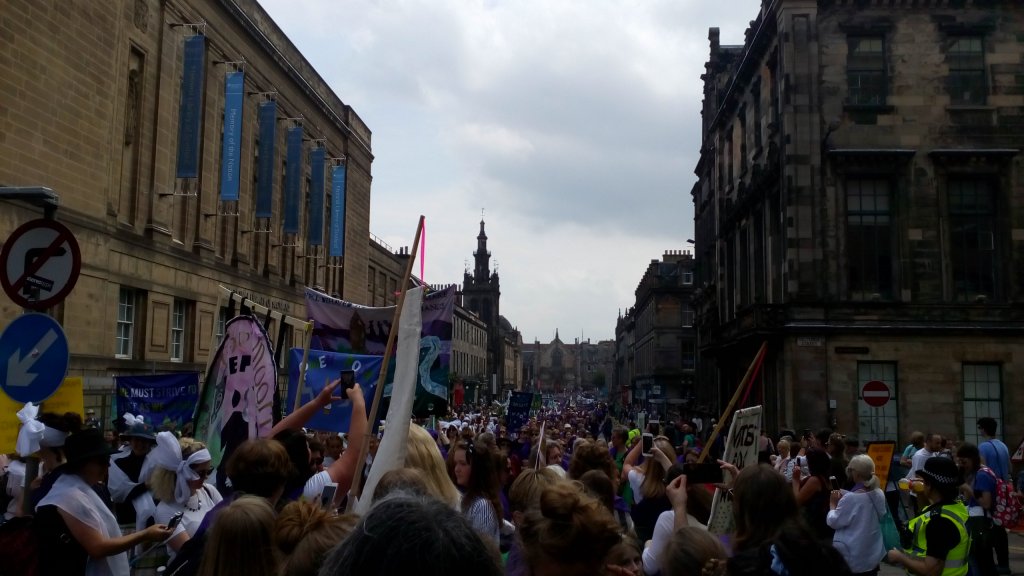 Two and a half miles later we finished in Holyrood Park!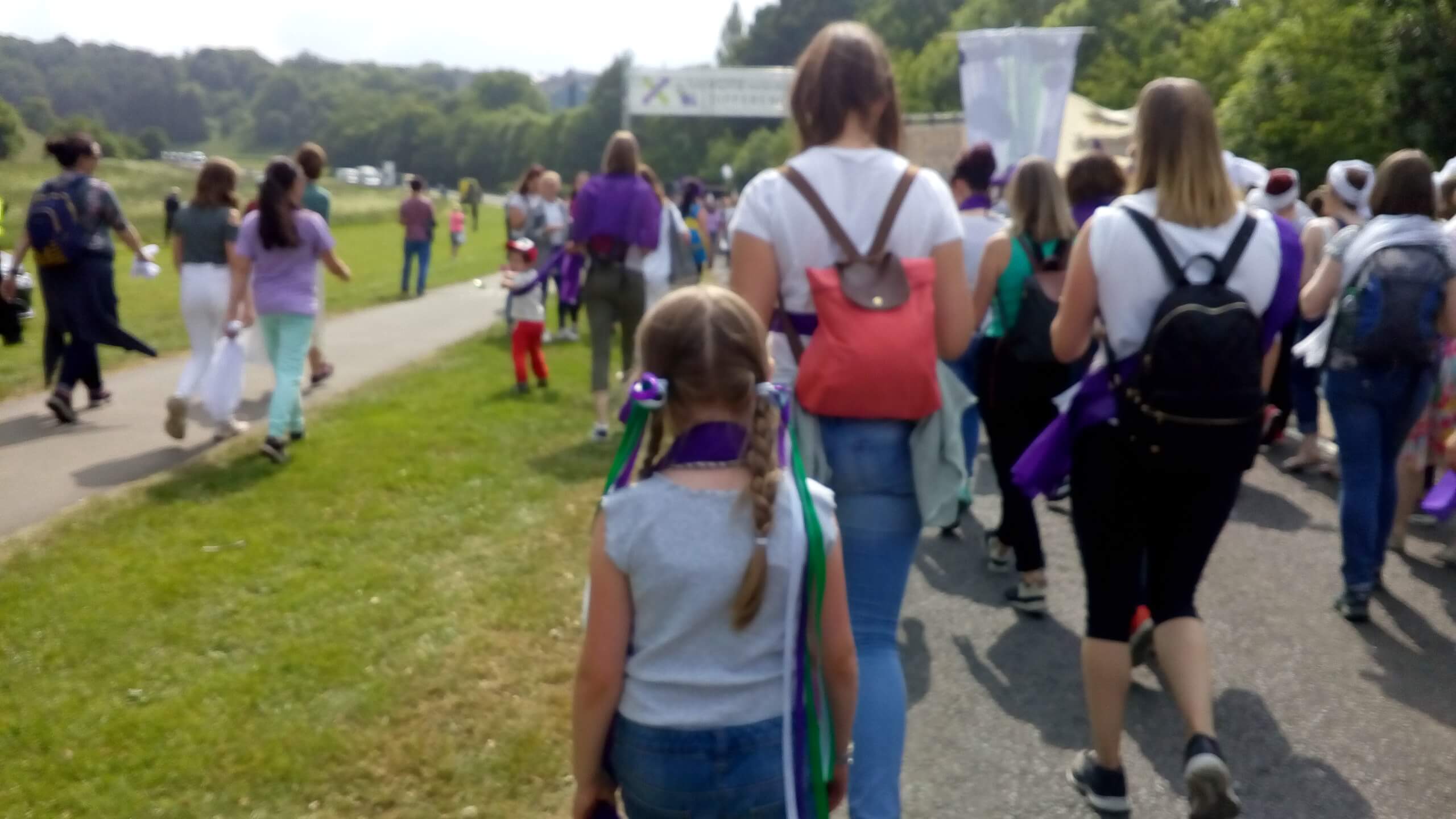 I'm so happy to have been a part of this 'Once In A Lifetime' experience!