Look it's me and Cathy Cassidy on the first day of The Edinburgh International Book Festival 2018!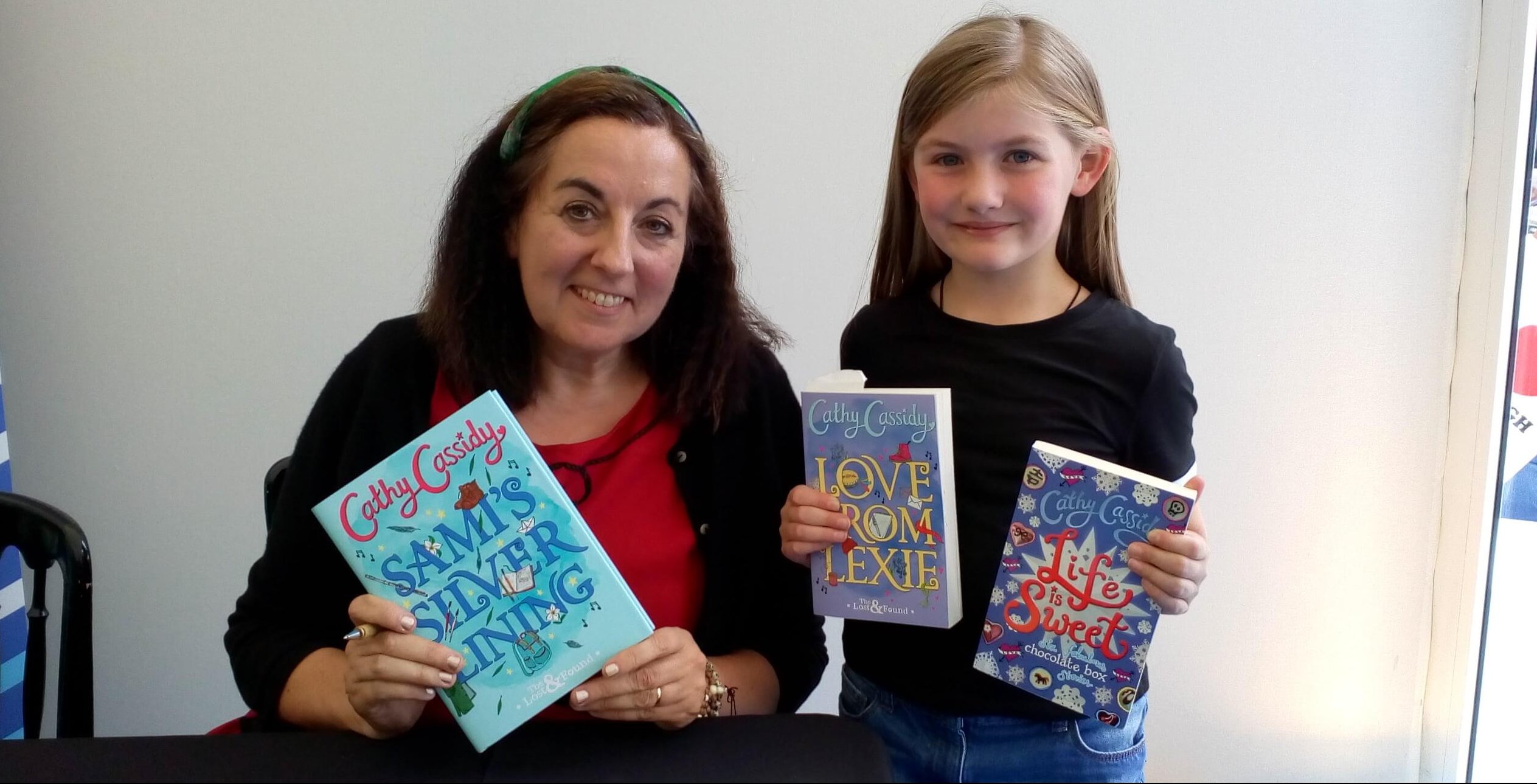 When I woke up on Saturday morning and I had no idea I would be off to Edinburgh to see Cathy Cassidy but there along with breakfast was a ticket to see her 'Bright Futures' talk at the Book Festival!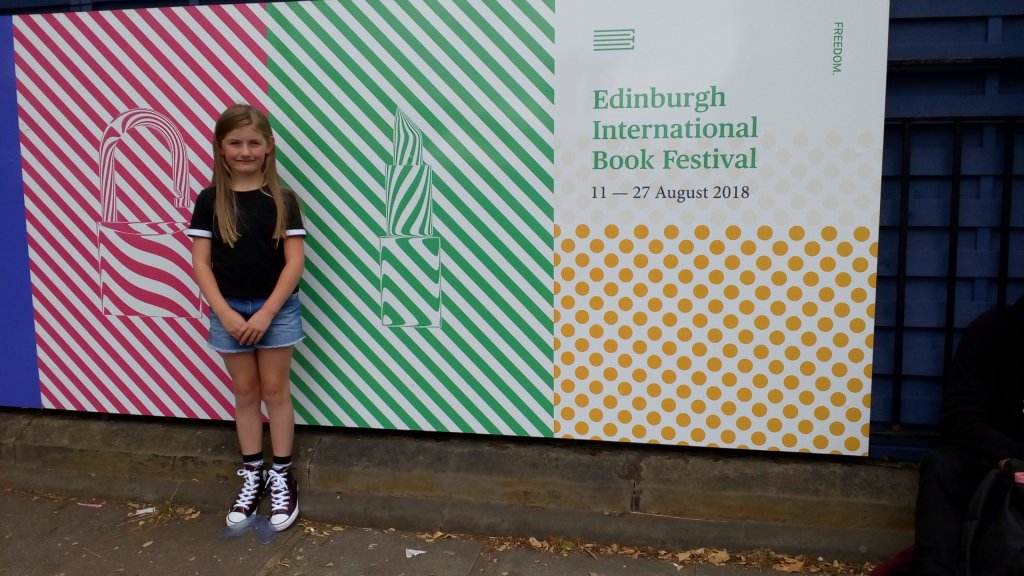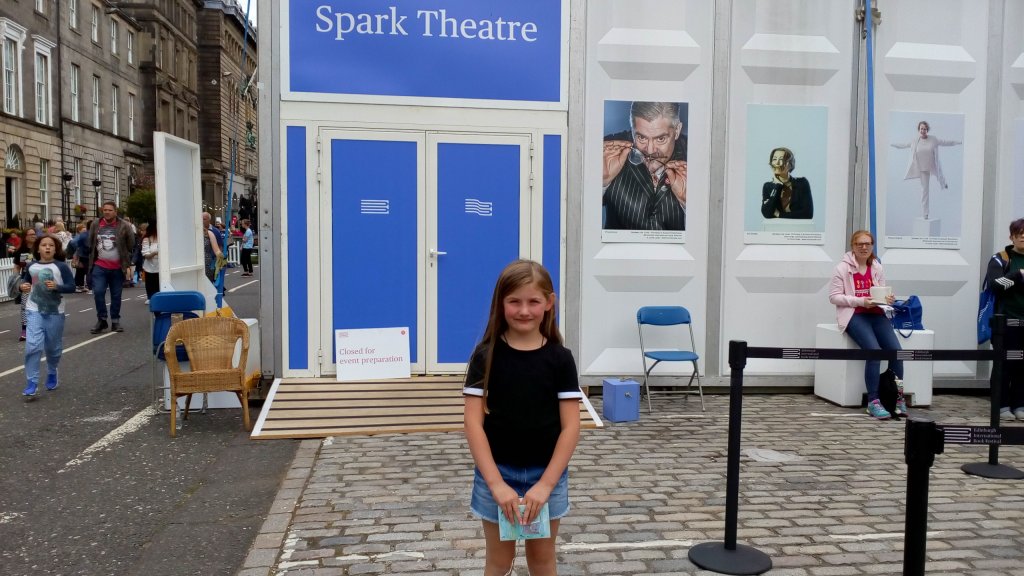 At school we choose what books we want to read and I found a copy of 'Fortune Cookie', Cathy's last book in the 'Chocolate Box' series (I didn't know at the time that it was the LAST book!!). It was so good that after reading it I just had to start at the beginning…
'Cherry Crush' led to 'Marshmallow Skye' and 'Summer's Dream' followed by 'Coco Caramel' and then catching up on life with the Tanberry sisters and their friends in 'Life Is Sweet'.
I've still got 'Sweet Honey' to read and after that I'm definitely re-reading 'Fortune Cookie'!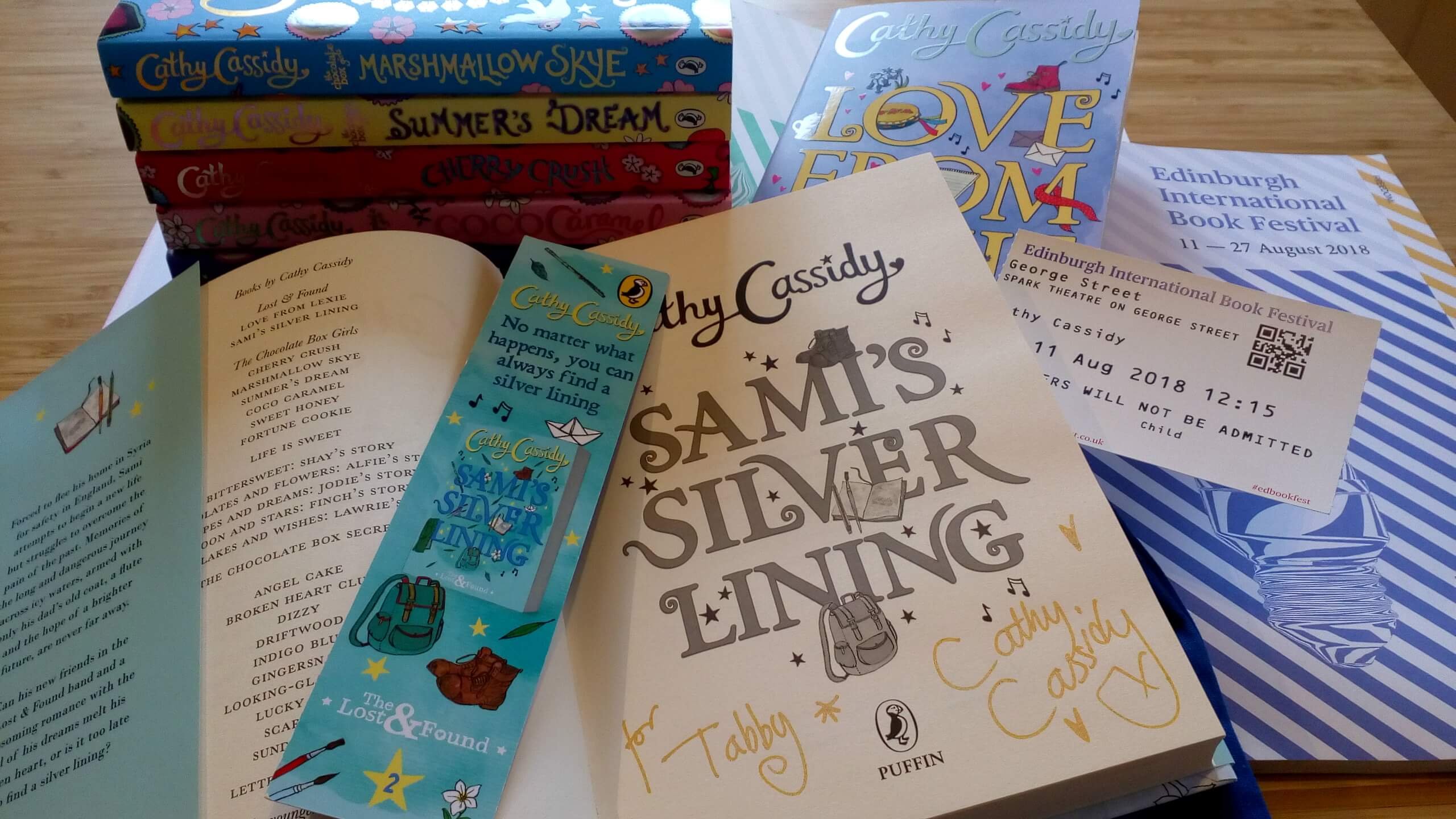 Then I got a copy of 'Love From Lexie', this was the first in a new series from Cathy called 'The Lost & Found'. I'm just loving reading it – it's about a band and friendship, sometimes it can be sad but mostly it makes me laugh (lol laugh ) and even Jake Cooke from 'Fortune Cookie' is there!
BUT back to the Book Festival…
We (that's me and mum – thanks for the lift dad ) were at the brand new Spark Theatre on George Street (front row seats!) to hear about Cathy's new book 'SAMI'S SILVER LINING'.
This is the second 'Lost & Found' book. It's about Sami and he's made a terrifying and heartbreaking journey fleeing from Syria to start a new life in Britain. I've not started reading it yet but when I do I'll post a review but if it's anything like Cathy's other books I'm sure it will be awesome!

It was cool seeing the mood board Cathy had created before writing this book and the illustrations of the characters in the book she had drawn – I was surprised though to see her Lexie looked so different from my Lexie!!
The best bit was when I met Cathy to get my books signed and discovered that she is a saver of names and loved that Adventure is my middle name!