A Magical Day
Not all magical days start early but this one did.
However I didn't mind because today I was off to The Harry Potter Studio Tour
I had only found out the night before that I was going and now I couldn't wait! Let me take you on one of my everyday adventures…
I got there by train travelling underground and over ground but if I'd taken The Hogwarts Express I could have shared a carriage with Harry and Ron!

Had I slept in that morning I'm sure The Knight Bus would probably have been the quickest way to get there…
The Backlot Set
20 years ago it all started at number 4 Privet Drive with the most famous cupboard under the stairs and a living room filled with letters all addressed to the one and only Mr H Potter.
#ButterbeerMoustache
Diagon Alley
'Three up… two across…' and there we were walking up the cobbled street of Diagon Alley – from Ollivander's Wand Shop it was only a short hop to Weasley's Wizard Wheezes!
What To Wear
The costumes were incredible – remember Neville's charm to get rid of the Boggart? Professor Snape dressed in his Grandmother's clothes – "riddikulus!" Harry's Invisibility Cloak, Gryffindor Robes and Hermoine's beautiful dress she wore to The Yule Ball – my favourite!
I even got to dress up and have my photo taken, then I flew over London and all the way to Hogwarts on a broomstick! (watch the video at the start of this post)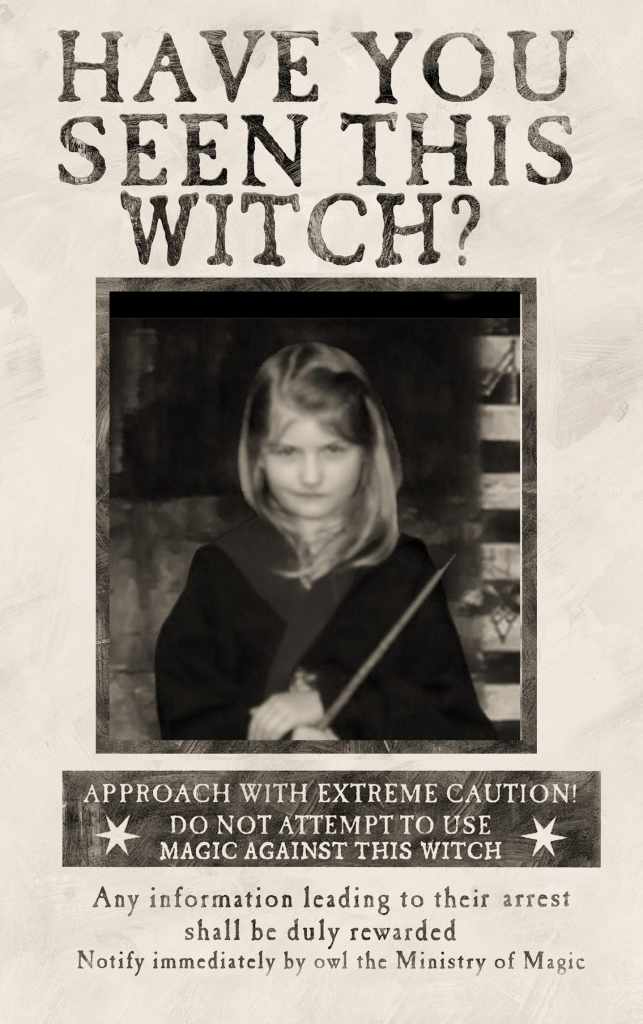 The Room Sets
Now is the password I need to open the staircase to Dumbledore's Office 'Lemon Drop' or 'Sherbet Lemon'?
Which door to go through next?
I'll have to be careful or I could end up in Dolores Umbridge's office – all that pink and all those kittens don't fool me!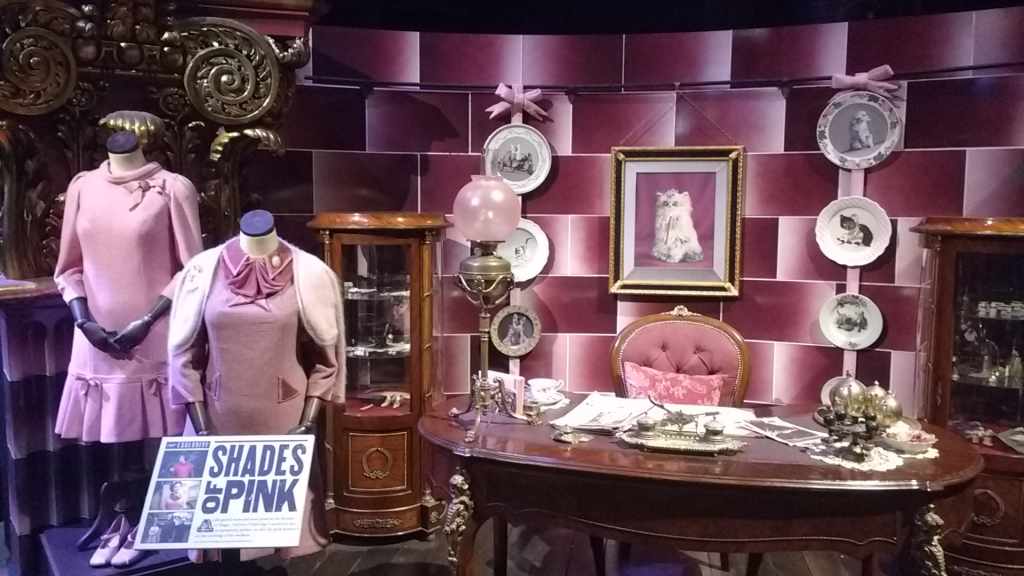 Just passing through The Ministry Of Magic…
…on my way to The Forbidden Forest. I made sure I didn't offend Buckbeak, the magnificent Hippogriff.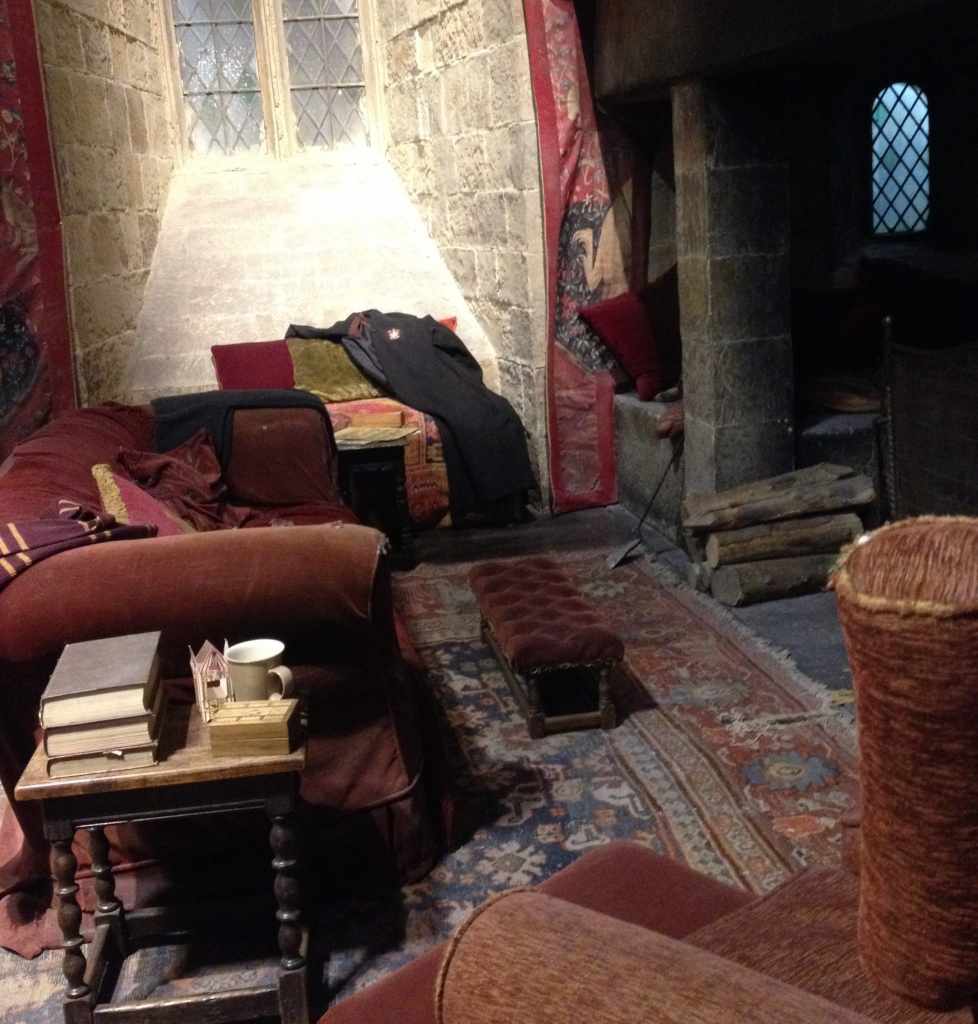 The Props And Models
I was totally amazed by all the props and models and how much talented work had gone into making them. Here are just a few…
… then there were all the paintings…
… the set drawings and architectural models…
… and the cheeky, hand-ironing free house elf, Dobbie!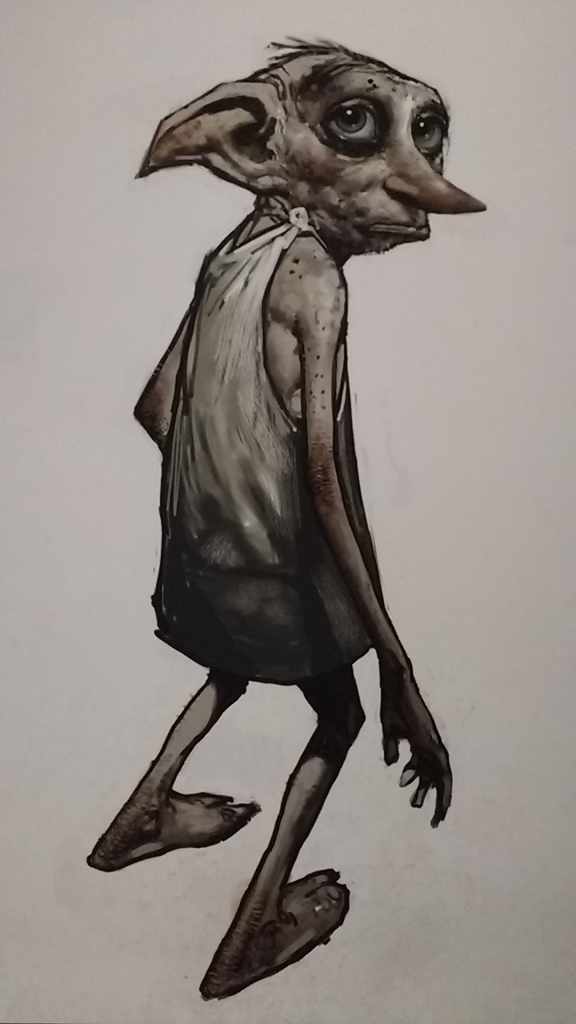 It was the perfect end to an perfect trip, I can't wait to go back. I've started watching all the films again – it's great recognising all the sets that I've actually been in!