An Adventure In London
And what did you do there?
Day 1
I had an action packed adventure in London – we were only there for 4 days but they just happened to be the HOTTEST in 40 years.
It didn't stop us though (my mum might disagree – the heat made her melt a bit!)
We got the train down to King's Cross and of course the FIRST thing we did was visit PLATFORM 9¾ where I bought half the shop!
Then it was time for my first trip on the underground – kids go free everywhere! We got the NORTHERN LINE to our hotel – we were there in 10 minutes. The room was brilliant – here's the amazing view from my window.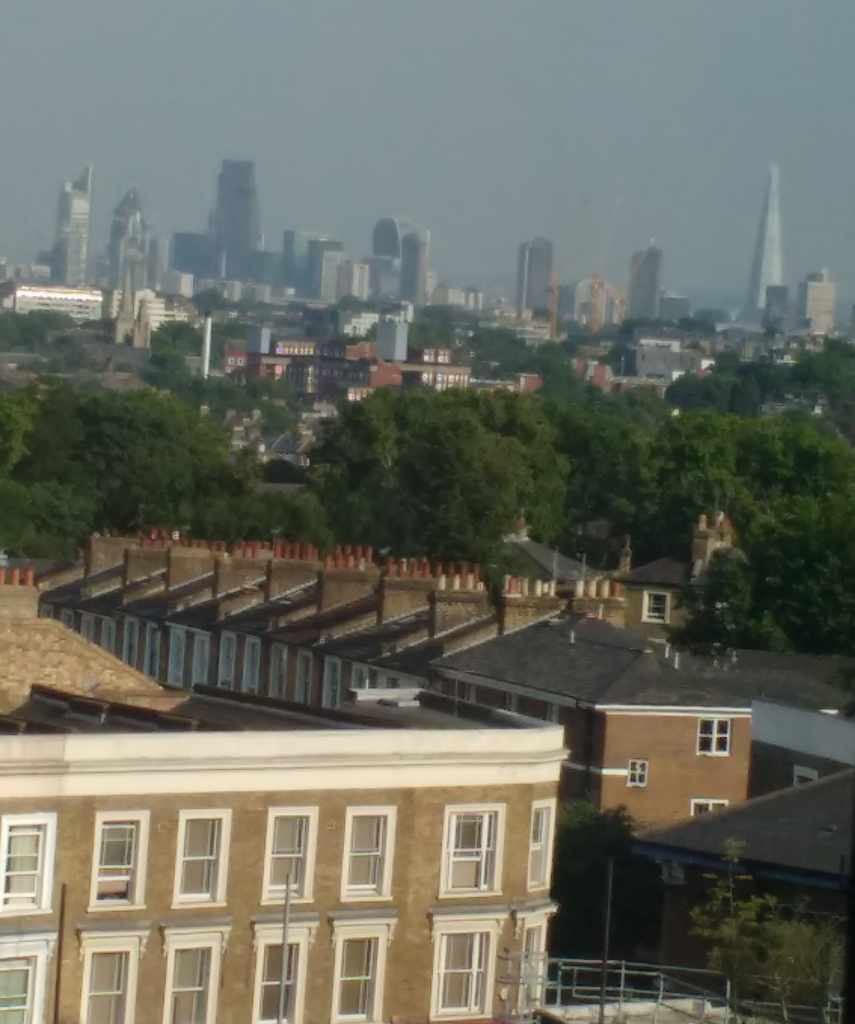 Not wasting a second we were off again this time to THE THAMES to go on THE LONDON EYE – it was hotter than expected but we got a fast-track ticket and skipped the epic queue. I was totes worth it and the best way to see all the landmarks like the GHERKIN, the CHEESE GRATER, the WALKIE TALKIE and the SHARD.
Where next… HAMLEYS and this is where I met THE QUEEN, ok so she was made out of LEGO but still pretty cool!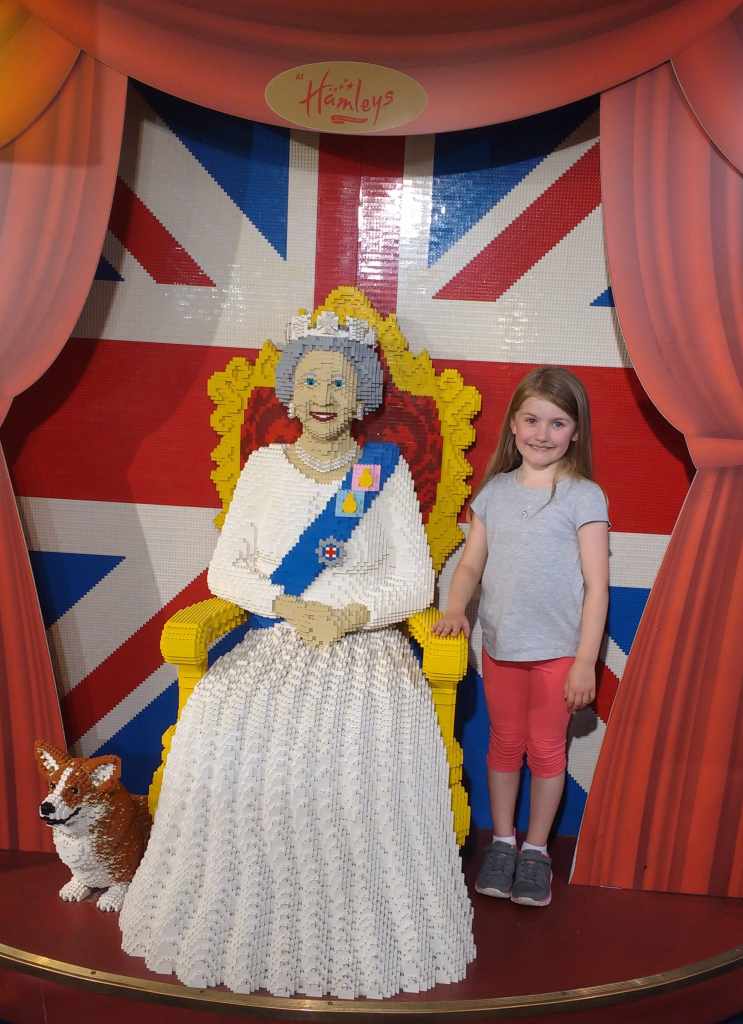 Day 2
Delicious breakfast then two tube trains and a long walk through a tunnel and we were in Kensington for the NATURAL HISTORY MUSEUM – epically hot inside and out it was almost like we had truly stepped back to the days of the dinosaurs!
We needed to cool down so where better than HARRODS – straight up the EGYPTIAN ESCALATORS to the TOY KINGDOM (super seal shopping!)
That evening we went up the road Dick Whittington had come down all those years ago – still no gold on the pavement…
Day 3
We got up very early and headed to VICTORIA COACH STATION to join a tour of the city. We didn't know that it was the State Opening of Parliament and most of London would be closed but this worked out really well for us because the coach driver knew a secret route to PALL MALL and when we got there it was almost empty.
We had the best view of THE QUEENS GUARD and a few minutes later we saw THE QUEEN – the real one this time!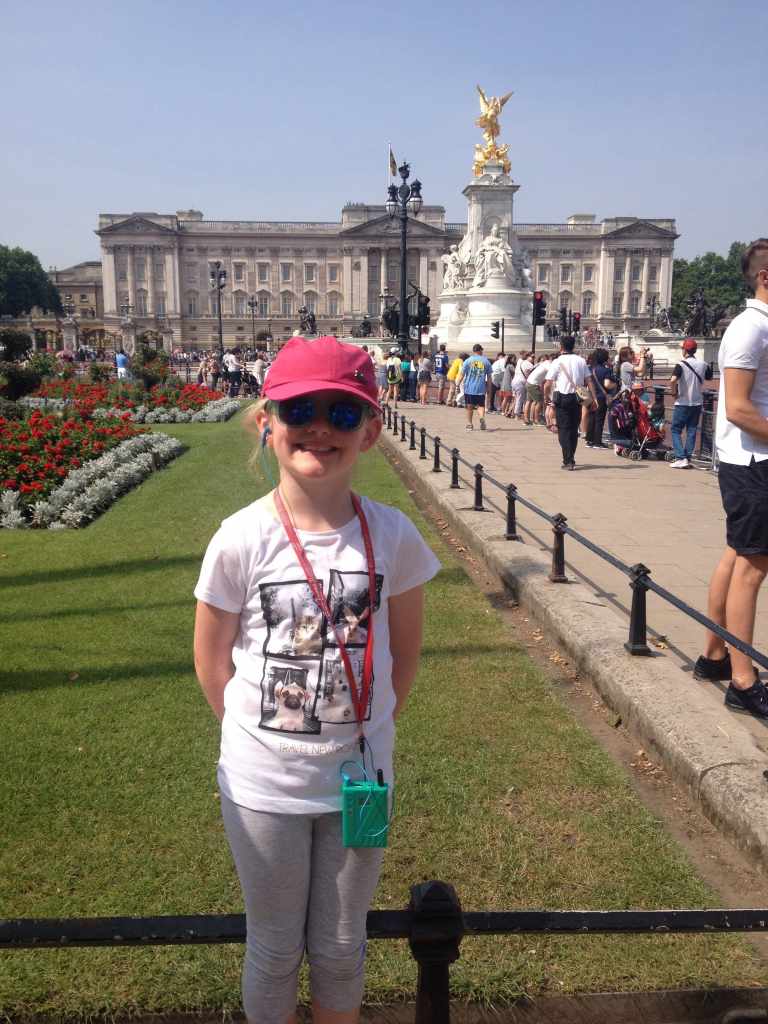 Can't believe everything we saw after BUCKINGHAM PALACE – THE CITY, ST. PAUL'S CATHEDRAL and THE TOWER – check out my video at the top of the post!
Day 4
An even earlier start for what would be a 'magical' day!
(watch the video for a clue)
But that's going to be a whole new post…