That's exactly what I did! When the snow hit Britain and we had not 1 not 2 but 3 days off school – what better thing to do than build an igloo!
Have a look at my video to see how it turned out. I really love to hear from you so please leave a comment at the end of this post to let me know what you think!
Here are some photos showing how we made the igloo. It actually took about 5 hours to build – we put a torch inside it at night, it looked awesome in the dark.
Minnow
– she always likes to lend a paw and a tail! She has got even fluffier, it keeps her cosy!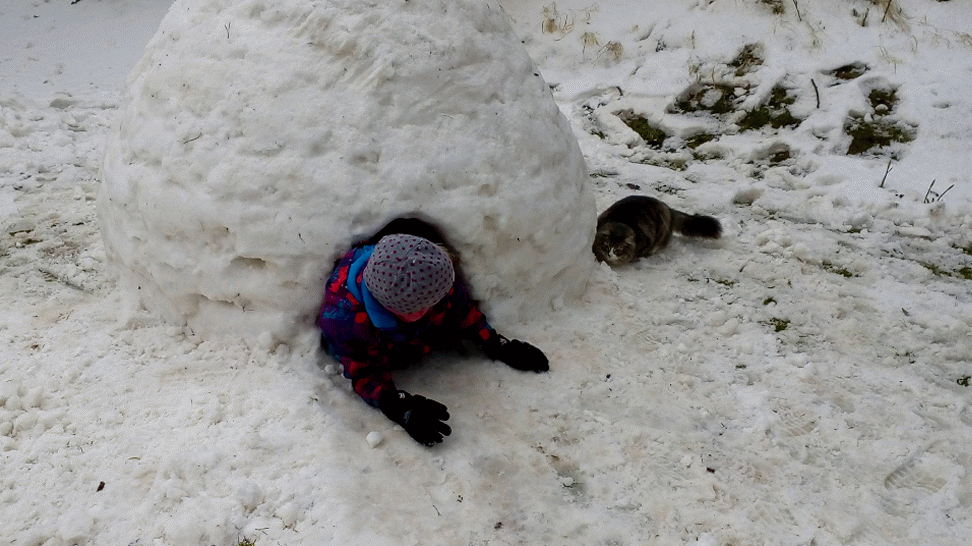 Our garden looked like we had stepped through the wardrobe and found Narnia – The river was starting to freeze around its banks and icicles were hanging from plants and gutters.
When we finally managed to leave the house I couldn't believe the size of the snowdrifts – I just had to get out of the car and have a proper look!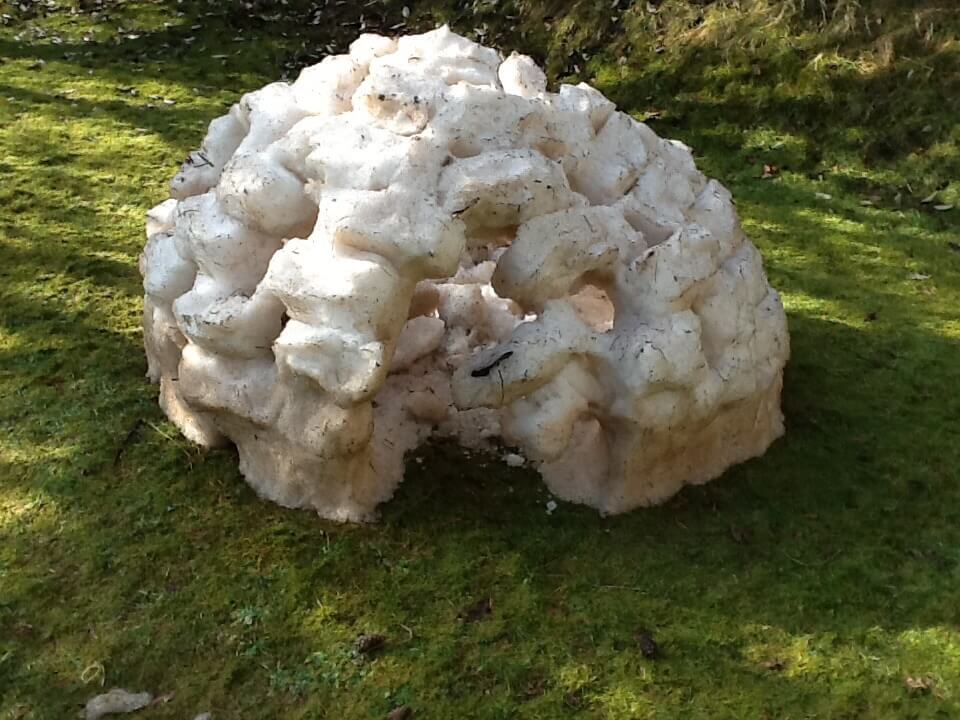 Snow days are the best days especially when they happen in the middle of term!