Me And My Seals!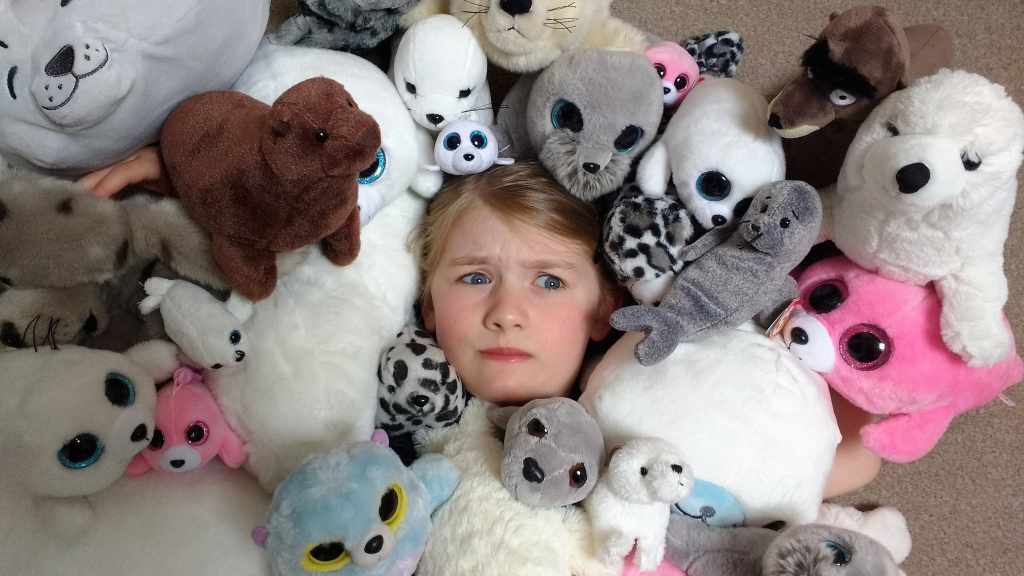 It all began with a little blue cuddly sea lion, add to that some fluffy white ones, a couple of brown, a few grey and surprisingly several pink seals – then before I knew it…
THIS HAPPENED!!!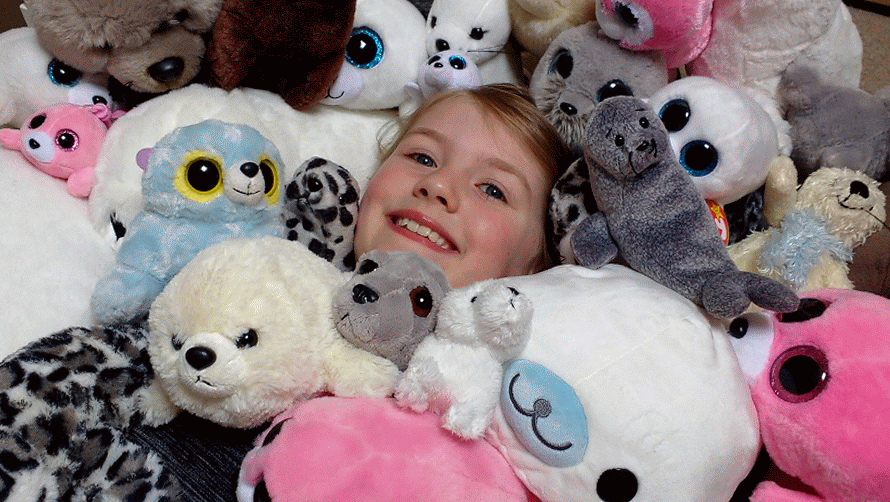 I wanted to find out more about seals, how many species there were, where they lived and how I could see them.
I've been to the National Museum in Edinburgh, I've read all about the different types of seals online and in nature books, I've been out on a boat to the Farne Isles and later this month I'll be feeding seals in St Andrews. When I go to America I'm even going to swim with seals – I can't wait!
Oh and it's not just cuddly seals I collect…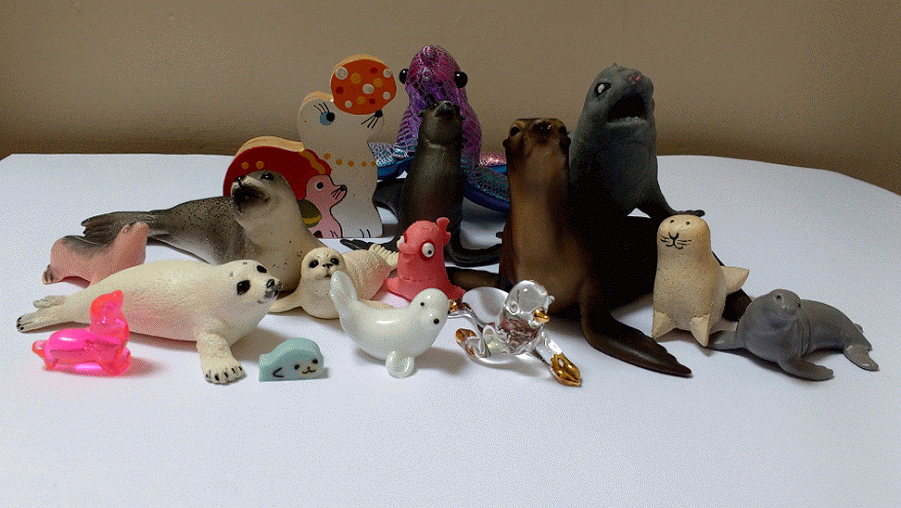 I'll keep posting all my adventures with seals – arr arr!!!