It was my friend Lucy's birthday and she invited me to Raceland
It's the largest leisure karting centre in Scotland and just up the road from me! We had an absolutely awesome time speeding round in super-fast go karts.
After getting our special racing suits, gloves and crash helmets we were given a quick lesson in how the karts work and safety instructions and then we were off…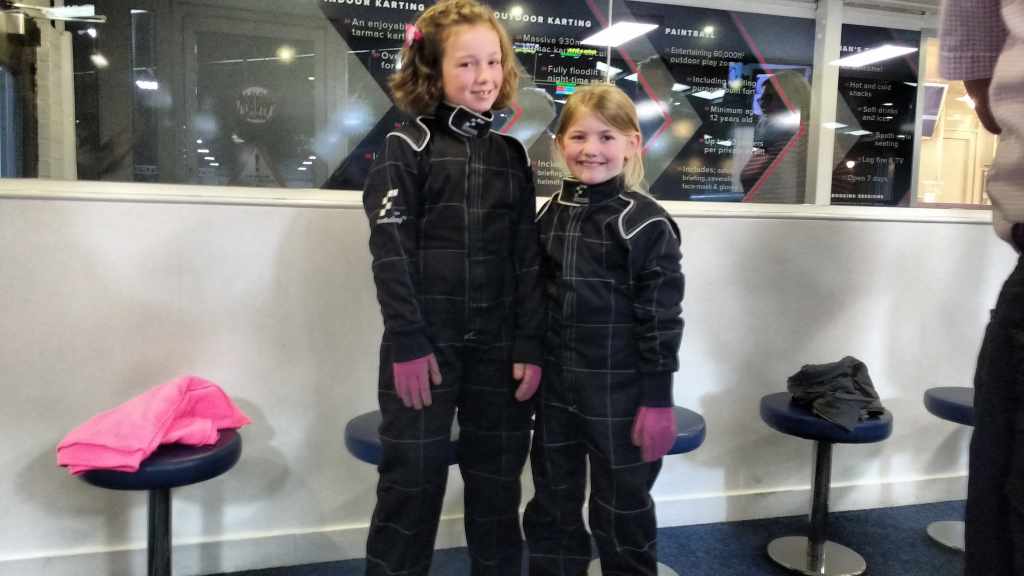 We had three lots of 7 minute races and must have raced round the circuit 20 times. We started off a little bit nervous but before long we were going so fast – Lucy spun and I crashed into the tyre wall!!!
For the last race we were timed and so we drove as fast as we could – it was amazing – and our times were almost exactly the same.
I think I might take it up as a hobby!