Here is a film I made of my poem 'Down To The Beach"
Down To The Beach
I went down to the beach that day.
The skies were blue,
with cotton clouds
that the sun shone through.

I heard the call of the seabirds.
Oystercatcher, curlew,
herring gull.
And watched as the gannets,
soared and flew.

The waves were singing a clattering,
clinking, clunking tune.
They left behind some
shells and stones,
Shimmering in the
white bubbles of spume.

I went down to the beach that day.
Tabitha E. A. Macallister
How It's Made
To film my video I went to one of my favourite beaches, Skateraw in East Lothian. I had great fun skimming stones, jumping over rocks and searching in the rock pools trying to spot prawns and crabs. Did you spot the hermit crab in the video?
Putting it all together I needed my dad's help! This screen shot shows all the different bits of film and sound going together – like a jigsaw.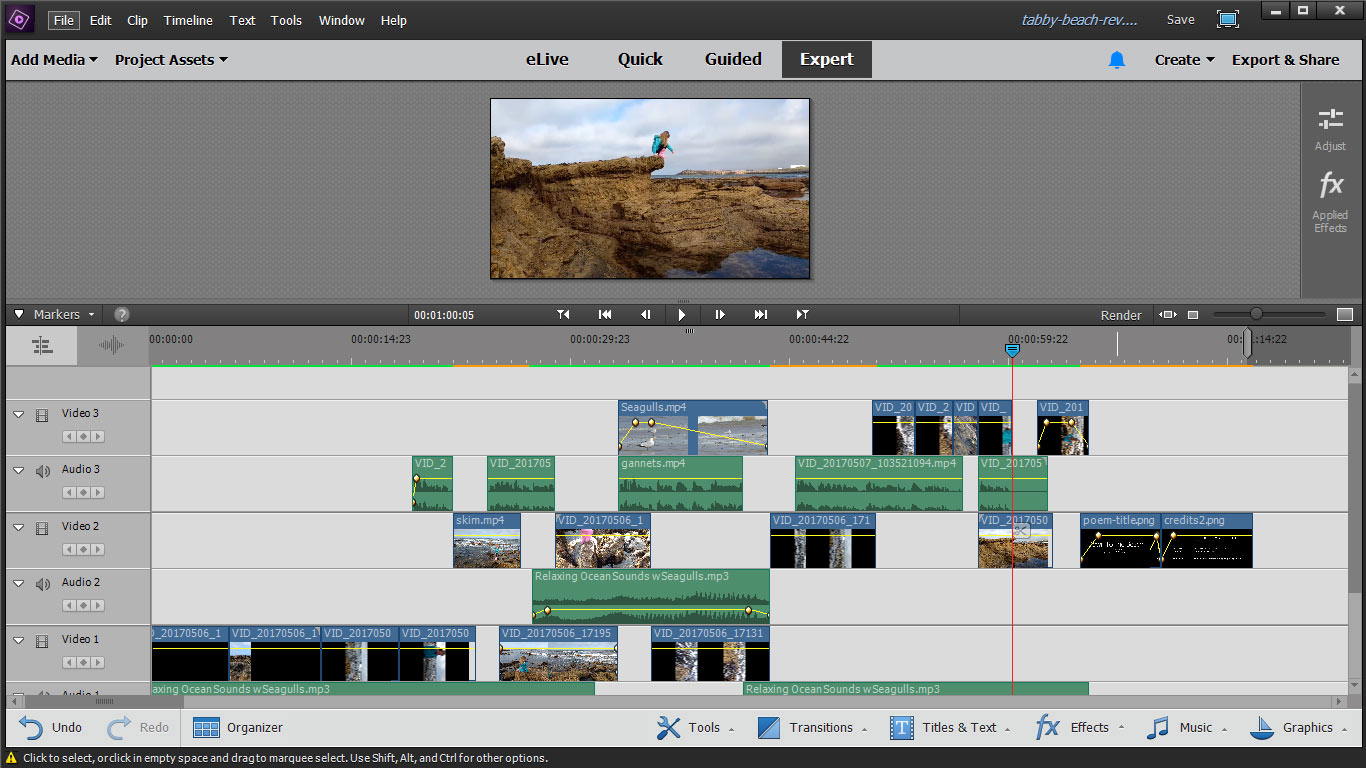 I love making films. I hope you've enjoyed this one, let me know what you think.